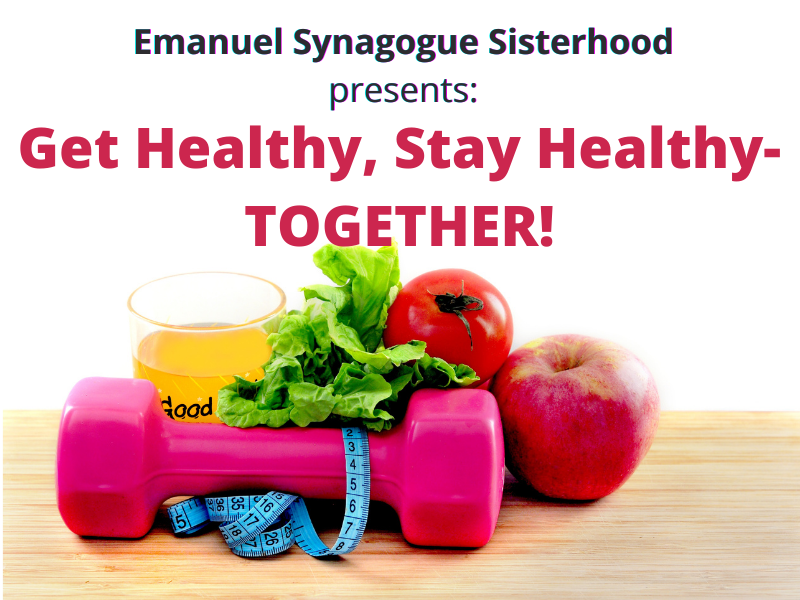 Get Healthy with Emanuel Sisterhood!
July 15, 2021, 5:30 PM
Add to iCal | Add to Google Calendar
Emanuel Synagogue Sisterhood presents:
Get Healthy; Stay Healthy – TOGETHER!
A Safe Place to Share with Your Emanuel Family, on a variety of healthy living topics.
First Session: July 15th; Next Session scheduled for August 12.
Facilitated by Emanuel Member Carolyn Topol.
For details and registration: CLICK HERE