Our History
In 1919, a group of young men met to discuss the formation of a new synagogue in Hartford. They envisioned the establishment of a congregation prepared to accept modern interpretation of age-old ethics and observances while retaining the traditional spiritual beauty and appeal that for so long had been an integral part of their religious being. The result was The Emanuel.
A thorough historical review can be found beginning on page 22 of our Centennial Tribute Book.
The Emanuel Synagogue Milestones
2023: The Emanuel's month-long celebration of Israel's 75 Jubilee culminates with a Joyful Noise A Cantors' Cabaret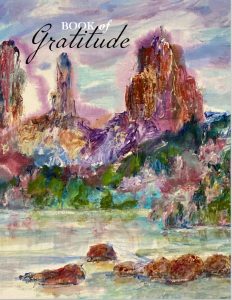 2022: The Emanuel publishes a Book of Gratitude
2019: The Emanuel Celebrates 100 Years:
View Tribute Book / View Video!
2018: Beth Hillel Merges with The Emanuel! "Synagogue Merger: 60 Beth Hillel families join The Emanuel"
Connecticut Recognizes The Emanuel Centennial!
– Proclamation by Mayor Shari Cantor
– Official Statement by Governor Ned Lamont
– The Emanuel Celebrates 100 Years (May 2019)
– The Arts at the Emanuel presents A Cantorial Celebration
Holocaust Torah Scrolls
I am Sefer Torah 621 from Slany; I am Sefer Torah 36 from Vlasim
Sefer Torah number 621, from the town of Slany and written in 1830, is one of the 1,564 Czech Memorial Sifrei Torah which constituted part of the treasures the Nazis looted during the 1939-1945 war from the desolate Jewish communities of Bohemia and Moravia. After the war, the Scrolls were housed in the basement of The Michele Synagogue under the supervision of curators of the Jewish Museum in Prague.
They were rescued by The Memorial Scrolls Trust, which brought them to Westminster Synagogue in London in 1964 for restoration.
After being tracked, tagged and restored, The Emanuel Synagogue and the former Beth Hillel Synagogue proudly joined the international project to obtain a scroll on permanent loan.
Members of the former Beth Hillel Synagogue brought their scroll to The Emanuel when the synagogues merged.
That scroll – which could not be repaired for use – will be displayed in our Banks Garden Lobby. A design has been completed for a display case soon to be installed. A rededication of both Holocaust Torah Scrolls will be held after the pandemic has passed.
Sefer Torah 36 is from Vlasim and was written at the end of the 19th century.
This scroll is now housed at The Emanuel in the Aron Kodesh (Ark) in a place of honor. It is covered with one of our new Torah covers. On Simchat Torah, we unroll this entire Torah, and the children stand in the middle of the circle to learn what the Torah looks like from one end to the other.
For more information about the Czech Holocaust Torah Project, click here.