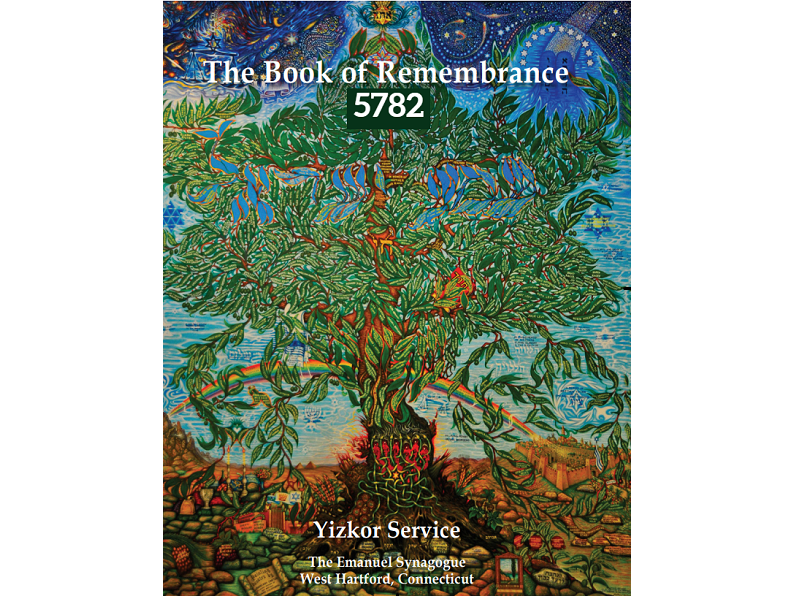 Yizkor Book 5782: Order Now!
June 24, 2021 - August 6, 2021
Add to iCal | Add to Google Calendar
The Yizkor Book has two sections to remember your loved ones:
Book of Life
We Remember Them
Choose one or both! Due to printing lead time, no names can be accepted for the 5782 edition after August 6, 2021.